Why we need each other?
Eilisys as a company gives you an opportunity to make the most out of who you are. Not only are we a team of great people, working in a dedicated, goal oriented and fun environment, we also focus on each individual's deliverance, growth and happiness. We believe if you're happy in what you're doing, together we can strive for higher standards of success mutually.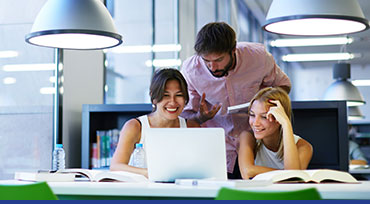 We are not simply filling positions but helping our workforce build careers. If you are a hardworking, organized, self-motivated yet team-oriented individual who is also an effective communicator, you are exactly what we are looking for!
Come, be a part of team Eilisys.
"Because we understand that a happy employee equals high productivity
which equals customer satisfaction."